Where and How to Share Your Art on Instagram
If you prefer to use Instagram, you can participate there too.
When you post your artwork be sure to add #drawingdrills to your comments or inside the written part of your post. This will help me and other artists participating in the challenge find you. Like this: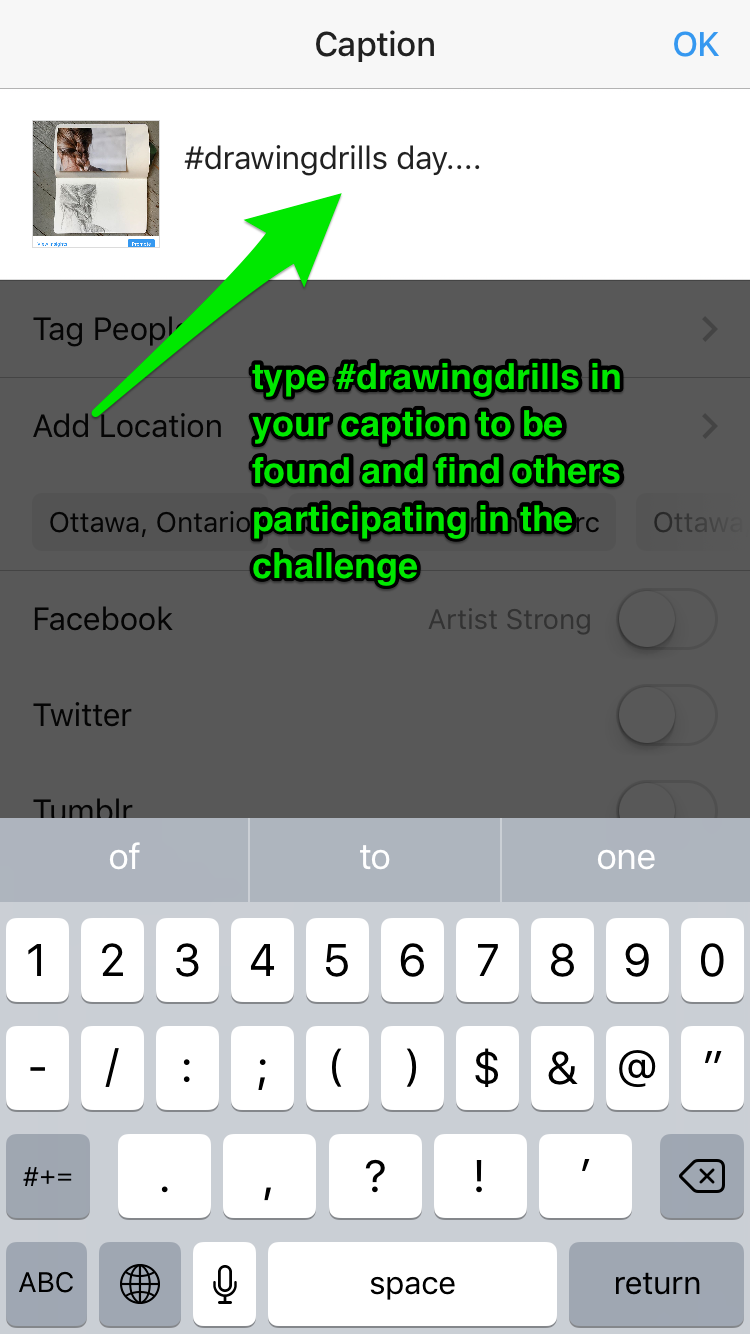 Once you post your image you can click your hashtag to find other people participating, like this: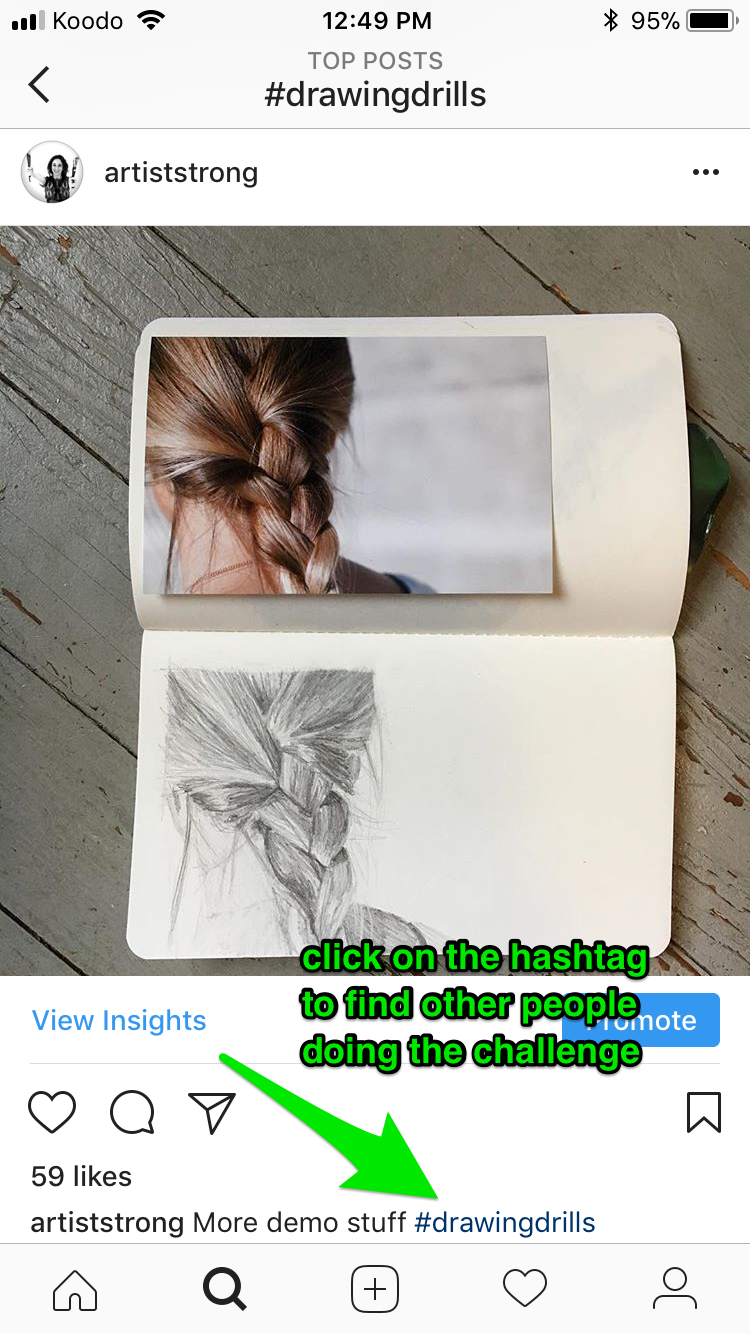 I've also attached a tutorial that shows you another way to find the hashtag to search for other participating artists as a PDF below.
You DO NOT have to join Instagram to benefit from this activity. You can choose instead to post directly to our comments area under each lesson!

HowtoFindHashtagsOnInstagram.pdf
Completely new to Instagram? Here is how to create your first post and search for the #artiststrong hashtag.
Complete and Continue