Here at Artist Strong I help artists shine.
As part of Artist Strong, creatives identify mindset blocks, build their skill, and develop their unique artist voice. My book Artspeak empowers artists to talk about their art. My programs like Self-Taught to Self-Confident have helped countless artists identify and reach goals they once only imagined. My coaching inside Happy Every Artist has helped people:
sell their first artworks,
win juried shows,
create a unique body of work,
find their unique voice and most importantly,
helped people who love art make more art.
I am a new(ish) Mom to a strong, smart 2-year old, a fur-mom to a doodle that's more muppet than dog, and currently live in Houston, Texas after 13 years in the Middle East and Canada.
When I'm not playing board games with my hubby, I'm baking, reading, and making my own art.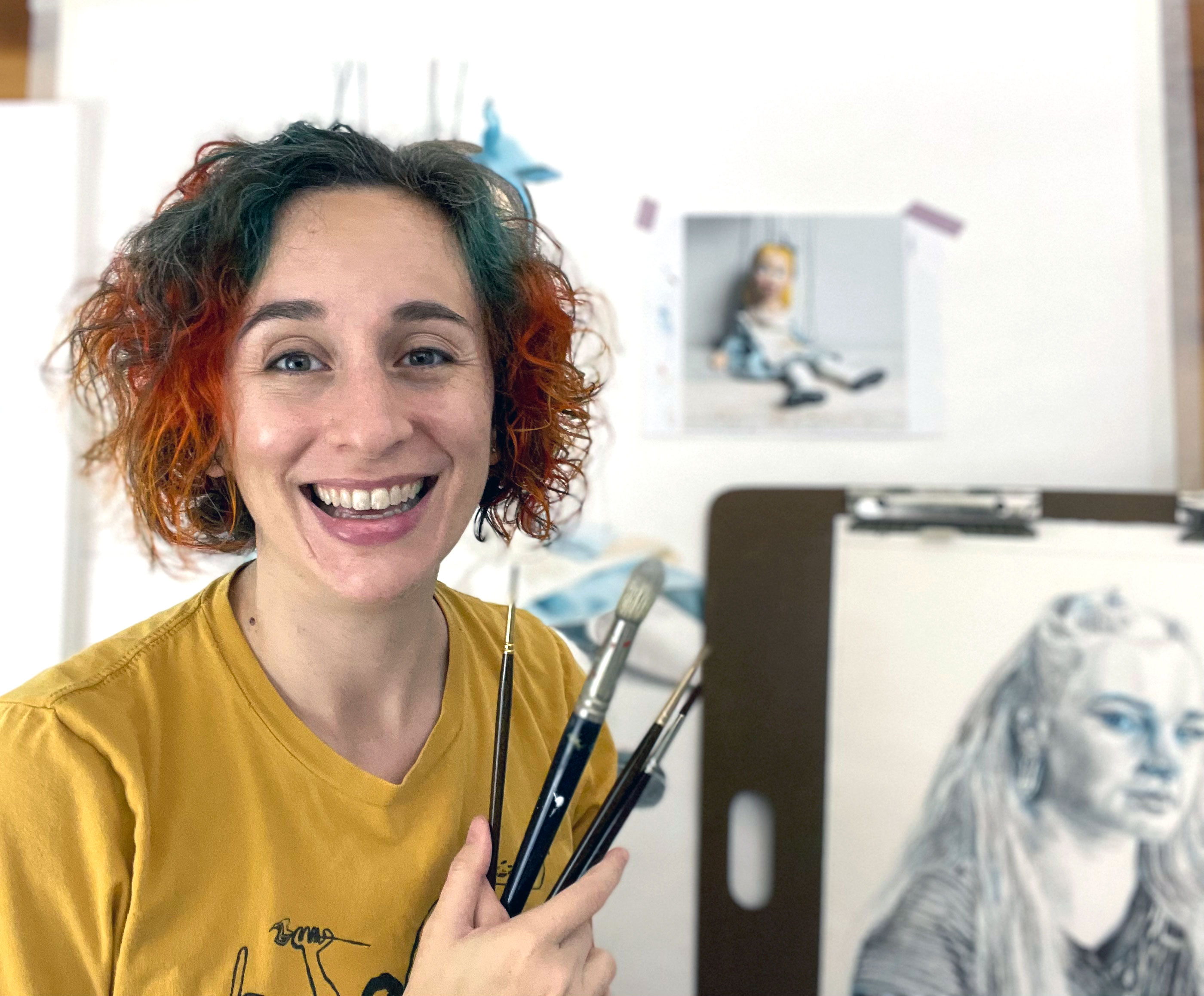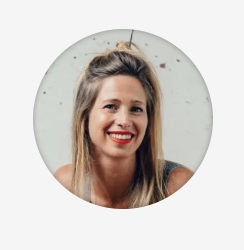 What I loved the most was your authentic and honest way of listening to my questions and giving your feedback…I love that you also discuss the emotions and business side of being an artist. I feel that you care and you have helped me to stay focused.
You are amazing and a true gift for all artists!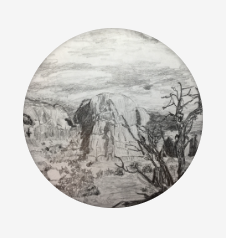 Thank you Carrie! I have learned so much from you, and the Artist Strong community. Finding you and this group several years ago made all the difference for me to pursue art AND think of myself as an artist, despite the "self-taught" stigma 😉
Pam Serr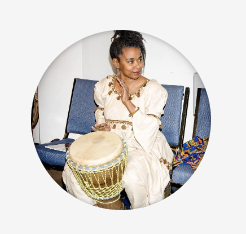 In just a short amount of time, Carrie has already empowered me with a variety of resources that will impact the sustainability of my business.
Sunya Folayan